QRD Central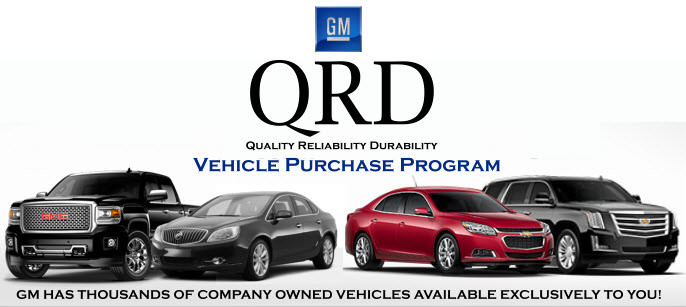 What is a QRD Vehicle?
QRD (Quality, Reliability, and Durability) vehicles offer a unique opportunity for GM employees to take advantage of Large discounts off of employee driven vehicles. These vehicles are driven and evaluated by GM Executives and employees over a designated amount of time. At the end of their service they are discounted based on mileage and offered for sale exclusively to General Motors Employees
Why LaFontaine?
LaFontaine Automotive Group is dedicated to making your buying experience as easy and professional as possible. We offer a full concierge service with pick up and delivery at your home or office. LaFontaine Buick, GMC, Cadillac is one of the nation's leading dealerships for General Motors and for the last 5 consecutive years, we have won GM's Dealer Of The Year Award.
Mike Kessler started his Career in Sales with Lafontaine in 2010 and has helped thousands of completely satisfied customers with their buying and leasing needs. Mike has won the Mark of Excellence award from General Motors 4 consecutive years for outstanding product knowledge and customer satisfaction.
Come Join the Family!
3 GM Dealership Locations Representing all GM brands.
Call Mike Kessler at 248.714.1021 for all of your Pep car/QRD needs and questions, including current availability and compatible rebates.

Mike Kessler
QRD-PEP Department Manager
248.714.1021